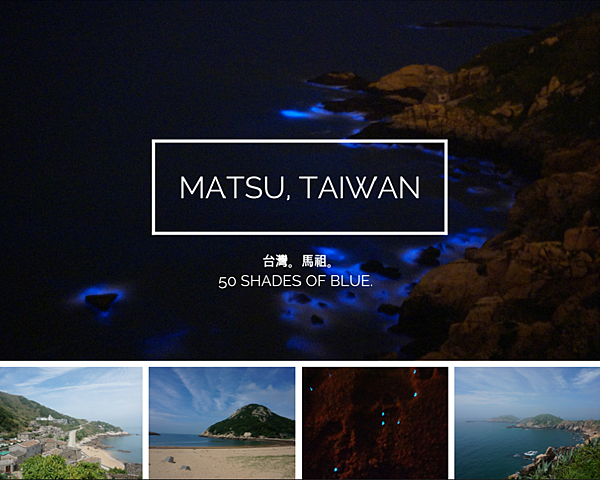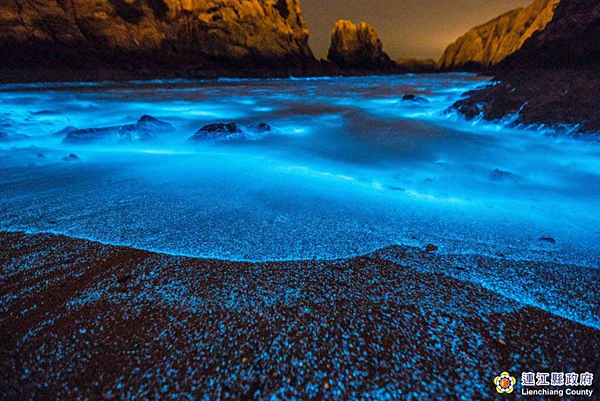 (photo from Matsu photography competition 2016)
I remember when I saw photos like these from my friends and from the internet, I didn't imagine that it would be 10 times more spectacular to see it with my own eyes - you know, you can sort of cheat with photography, use long shutter and photoshop them afterwards....
The Matsu blue tears frenzy began around 2012 when Taiwanese media suddenly reported this phonomenon, saying that it was listed on CNN as one of the must-see sights before you die (oh well there are articles like this every day - there are just too many wonders on our planet to see!) then for the years to come it became one of the hottest spots for local photography lovers & travellers.
me and my husband visited Matsu islands 3 times already in 4 years, and we definitely want to go back, and I'd love to share with you why and reveal the mysteries of these magical islands!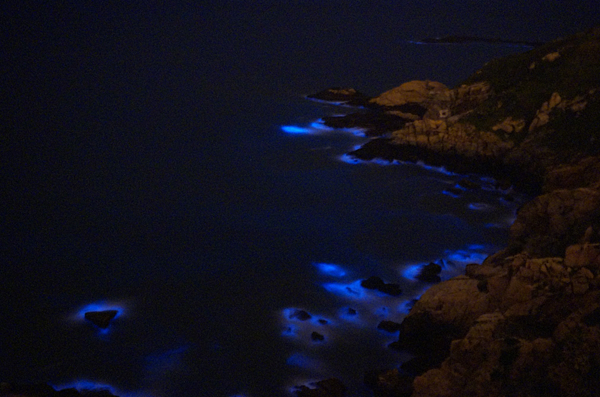 (photo taken by me with sony NEX-5R in 2015)
So WHERE is Matsu?
what I love about travelling in Taiwan is that it's very real - when I was young I could hardly remember having foreign "tourists" visit Taiwan, the foreigners you see in Taiwan either work here (mostly teaching English) or here on business trip. It was only recent years that the world discovered this hidden gem that is under an akward political situation - I mean which country competes in the olympics under a stupid name called "Chinese Taipei"?? ugghh.....
Politics aside, we are a country with beautiful mountains and tropical waters, safe for travellers and you will most likely come across warm hearted people that are more than happy to help you out during your journey.
Geographically Matsu islands and Kinmen islands are closer to China (PRC) than Taiwan, but they are under Taiwanese (ROC) territory; and since they are so close to China, they used to be the most important military bases for ROC and back in the days no local tourists were even allowed.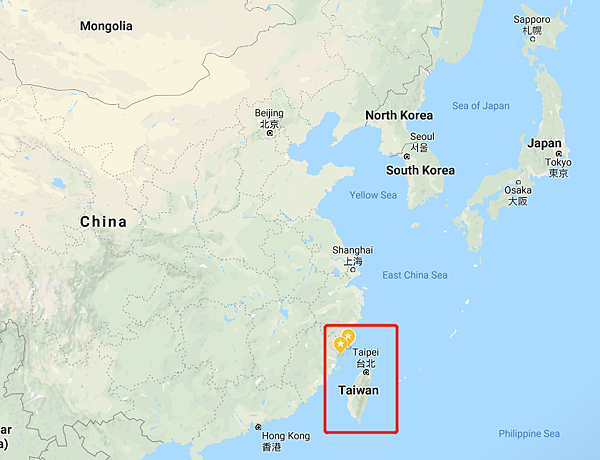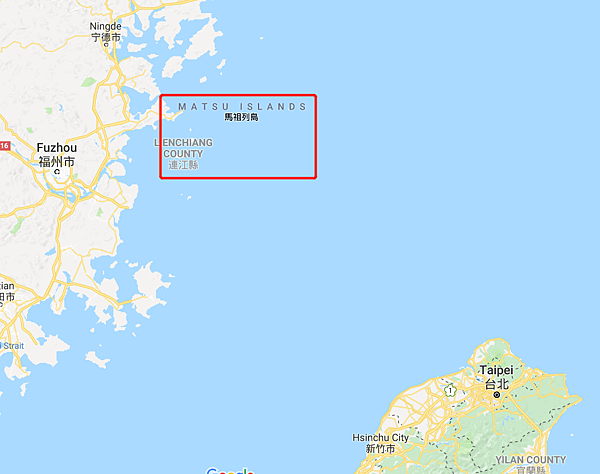 the 5 islands of Matsu islands are Dongyin 東引, Beigan 北竿, Nangan 南竿, Xiju 西莒 and Dongju 東莒
all 5 are worth visiting and for me it's really hard to name a favorite! there is also an island called Daqiu
I will write about each island later.
The islands are all quite small, Nangan is the biggest and most populated, and Xiju is the smallest;
area in km2 by island: Nangan: 10.43 Beigan: 8.86 Dongyin: 4.35 Dongju: 2.63 Xiju: 2.36
To this date all 5 islands are still abundant with military bases, and all the military strongholds, tunnels and forts are one of the unique sights of Matsu - don't worry about the islands being boring without blue tears, there is still plenty to see and do!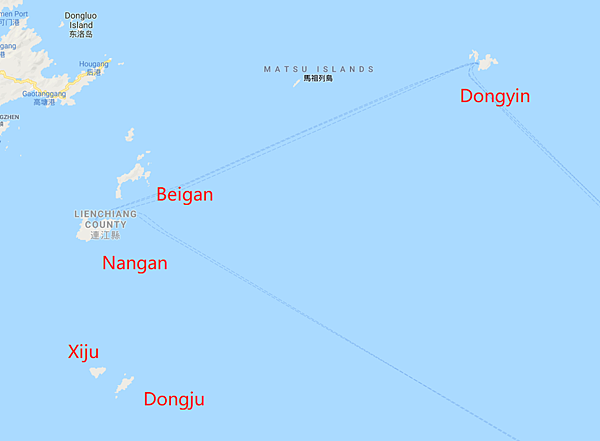 so the visa requirements to go to Matsu islands are the same as entering Taiwan R.O.C.
to see if you need a visa please check this page on wikipedia
Step by step on getting to Matsu
From Taiwan main island there are options of plane and boat
there are 2 airports in Matsu, one on Nangan (LZN) and one on Beigan (MFK), Uniair operates flights from Taipei Songshan airport (TSA) and Taichung airport (RMQ)
uniair domestic flight website: https://www.uniair.com.tw/uniweb/b2c/cfresav01.aspx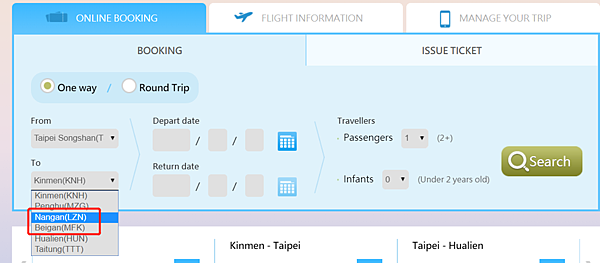 flight time from Taipei to Nangan/Beigan is around 50 mins and flights from Taichung takes 65 mins, roundtrip is around 4000 NTD but there are promotional & early bird discounts. However when it's too foggy in Matsu the flights get cancelled, so when booking your trip you might want to leave some flexibility; they are small airports and safety comes first!
boat - the Taima star departs from Keelung harbor, on some dates it's operated by "Taima", an older boat, and "Hefu" which belongs to the military and foreigners cannot board.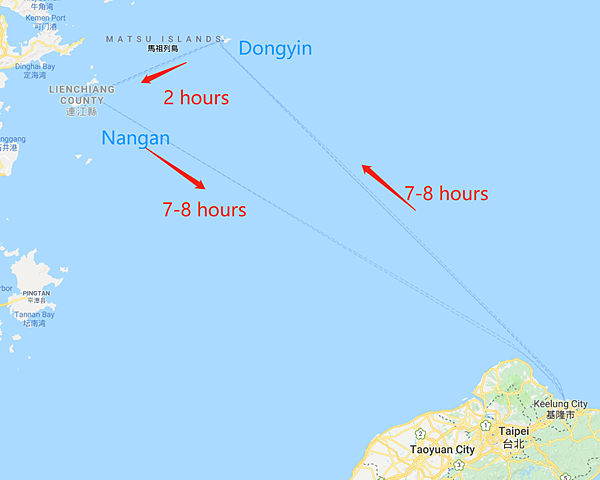 the boat departs from west passenger terminal in Keelung, very close to Keelung main railway station and bus station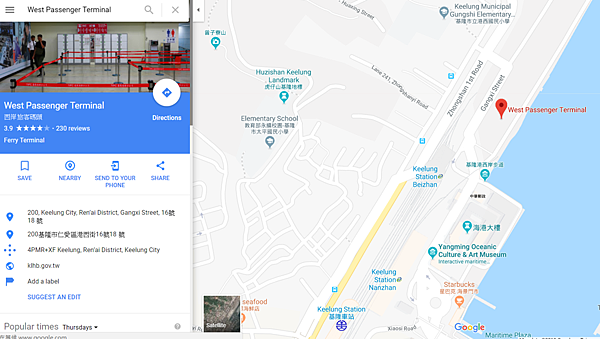 planning the trip can be a bit tricky though, because the boat schedule is not fixed, a monthly schedule is released around 1- 2 months ahead,
(you can find it here but it's in Chinese only, and the calenders are in jpeg format )
the calender below shows schedule from Keelung to Matsu, September of year 107 which means 2018, boat leaves at 22:30
the dates colored in orange means it's "Taima", green means "Hefu" and the rest means "Taima Star" (so if you're not Taiwanese you need to avoid dates that are marked in green) and on Sep 18th there is no boat.
boat routes, the blue circles mean Keelung - Nangan - Dongyin, yellow circles mean Keelung - Dongyin - Nangan
so for example if you take the baot on 10th of September, you will arrive at Dongyin first on11th 6am, then at 7am it departs from Dongyin and arrives in Nangan after 2 hours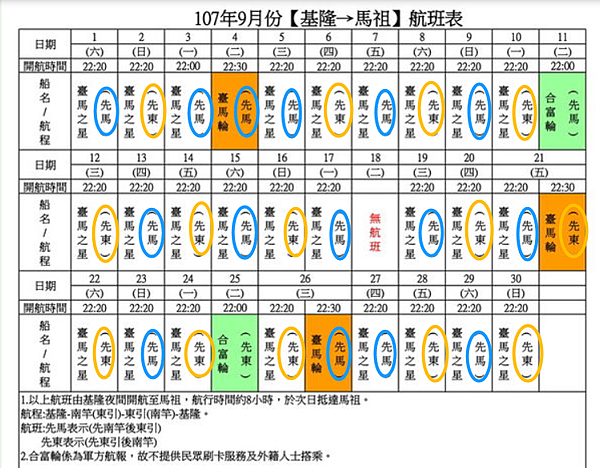 for return there is a similar calender, but you need to check departure port and times, I marked the first week for example, Nangan departure is marked in red, so if you are taking the boat on 10th the departure time from Nangan is 9:30, from Dongyin it's 12:00. Reminder - on the dates marked in green means the military boat that foreigners cannot take!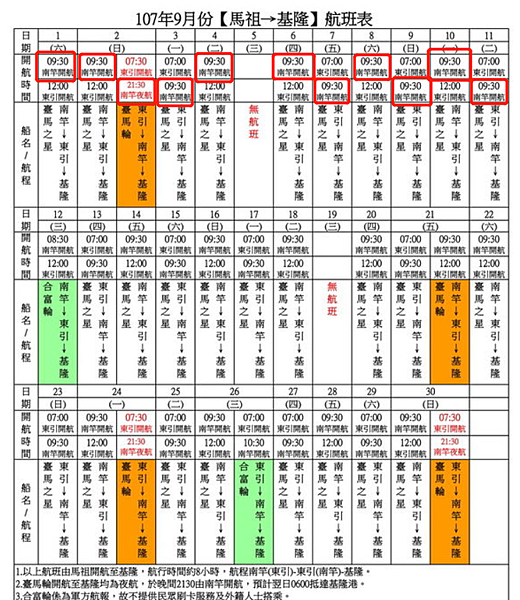 from mid 2018 a new booking website was launched and is very helpful for planning your trip, but so far only Chinese version is available; google translate works for the site but it's not 100% accurate, I did a translation for reference (this website is also used for booking ferries across islands of Matsu)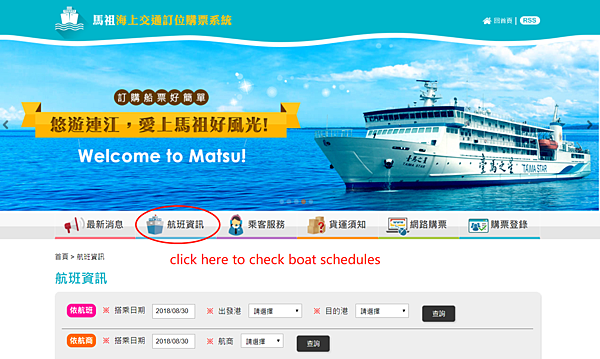 choose your date, departure port and arrival port (from Keelung it only goes to Dongyin and Nangan, to go to other islands you would need to take a separate boat)

below pic is shown with google translation, once you've decided on what cabin you want to book you can proceed with booking

fare table ( can be found here also ) photos of different cabins can be found here
Taima Star fare table (NTD)

Cabin
description
price Keelung - Matsu
price Matsu - Keelung

group price

(return)

first class

3 pax per room, flat beds

5250/room

5000/room

business class

6 pax per room, flat beds

1575/pax

1500/pax

2153/pax

economy class

bunk beds

1050/pax

1000/pax

1435/pax

economy class family bed

bunk beds

840/pax

800/pax

1148/pax

economy class seats

seats

630/pax

600/pax

861/pax
Dongyin - Nangan one way : 350/pax
* group tickets - need to be at least 20 people with the same itiniary to book group prices, call the boat company directly for details 02-2424-6868
* vehicles can go on the boat too, please see this page for fare details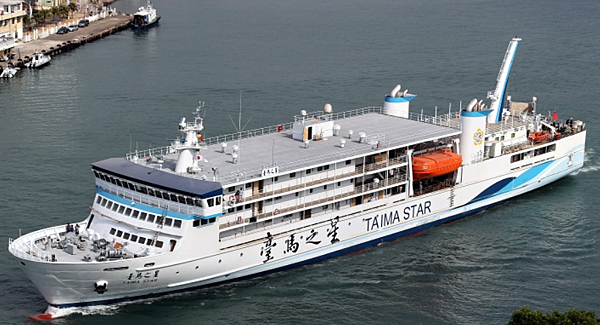 we took Taima star between Dongyin and Nangan, really nice to chill outside on the top deck!
there is also a ferry that runs from Fuzhou Mawei port in China, if you are travelling from China you can take the ferry from Fuzhou
(you need a valid Chinese visa to enter China, and a valid visa to enter Taiwan, this is an international boat ride!)
on google map search for "Fuzhou Gangmawei Passenger Transport Terminal"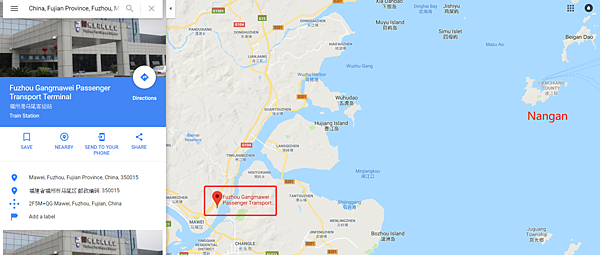 Ferry takes around 2 hours to Matsu Nangan, departs every morning 9:15 am (customs line open at 8:45 am)
return ferry from Matsu Nangan departs every afternoon at 14:00 pm
ticket prices:
| | | | | | |
| --- | --- | --- | --- | --- | --- |
| ticket type | age | one way RMB | one way NTD | return RMB | return NTD |
| Adult | over 12 | 270 | 1300 | 500 | 2500 |
| Child | 1-12 | 230 | 1100 | 420 | 2000 |
| infant | under 1 | 70 | 300 | 110 | 500 |
not many people take this ferry so tickets can be bought at the ferry station, or you can buy through the official wechat account "fzgkyz" (in simplified Chinese only)
do note that sometimes the boat won't drive due to bad weather conditions or other reasons (this year when we took the ferry )
the ferry is quite shitty....don't have too high expectations, so is the Fuzhou ferry station, then you pass Min river which is always muddy, then when you approach Matsu the sea water is a different color.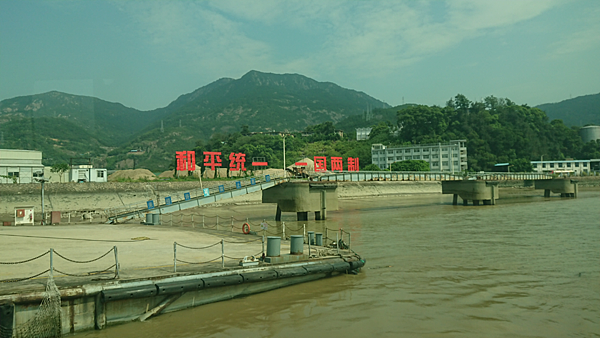 Ferry station in Fuzhou, the characters mean "unification in peace, 2 systems in one country" - come on look at Hong Kong, I don't belive in the CCP
* there is also a ferry running from Huangqi port in Lianjiang county, Fujian province of China to Matsu, but it is open to Chinese and Taiwanese nationals only
Getting around in Matsu
to get to other islands on Matsu the only way is boat, schedules and bookings are available on the Matsu transportation site https://www.matsuebs.com/ explained above, in general,
Nangan → Dongyin : 1 boat per day, leaves at 8:30 or 9:10 am, takes 2 hours, one way fare : 350 NTD
Nangan → Dongju & Xiju: 3 boats per day, 7:00 . 11:00 and 14:30, on singular months (Jan, Mar, May...) it arrives at Xiju first (50 mins) then 15 mintes to Dongju, then drives back to Nangan; on odd months it arrives at Dongju first. one way fare is 200 NTD
Dongju → Xiju: the 2 islands are 10 mins by boat, 4 boats each day, one way fare: 80 NTD

Nangan → Beigan: 12 minutes by boat, one way fare: 160 NTD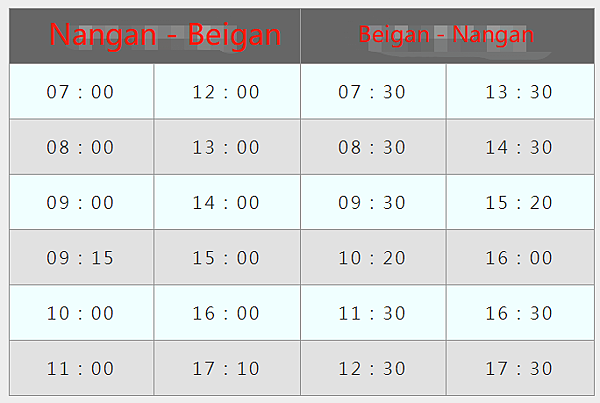 Daqiu: this island is outside of Beigan, it's a pretty island with around 150 Taiwanese sika deers, in spring and summer there are boats leaving from Beigan roundtrip, or Nangan -> Daqiu ->Beigan one way
gives you 2 hours time to walk around the island which is enough time for a relaxed tour, highly recommended!!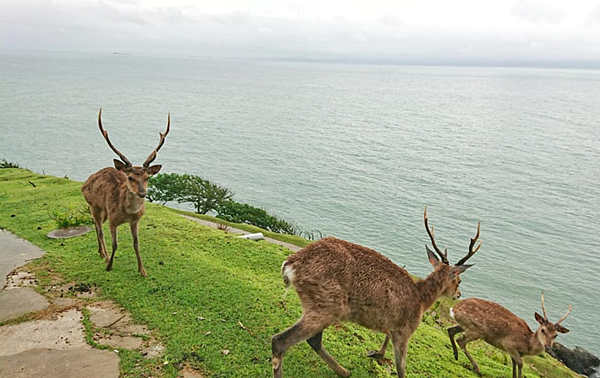 on the islands:
Scooter is the best way to get around, most hostels include package with scooter rental, and when you book your hostel remember to tell the hostel your scheduled arrival time, they will pick you up at the harbor. To ride a scooter in Taiwan you need a valid international drivers licsence, and helmets are required to be worn at all times, there are police around and they will give out fines if they catch you without helmet.
of all 5 islands there is only 1 traffic light in Beigan, but do watch the speed limit (hostel owners and scooter rental places will tell you where the speed cameras are)
Bus there are public buses on Nangan and Beigan, and public tour buses that run in peak seasons on all 5 islands, but there is only 1 bus every hour for the public buses, and for the tour bus it needs to be booked in advance, if on that day less than 5 people book the bus service will not run (don't recommend travelling by bus on Matsu)
Taxi don't worry about being scammed in Matsu, taxi prices are fixed or they run by the meter, please check this page for detailed info, all the taxi driver's contacts are on the page. Taxi fares: starting price 100 NTD for 1.25km, then for every 0.25km 5 NTD. Taxi for half a day: 1500-2000 NTD.
here are the guides to the 5 islands of Matsu: